Our founder, Dr. C Ward-Paige, has been leading scientific studies using crowdsourced ocean data since 2004. It started as a simple diver survey about sharks that evolved into eShark, eManta, Great Fiji Shark Count, etc., and eventually into eOceans. Summaries of some of her past work are shown below — click to learn more!
Cited in…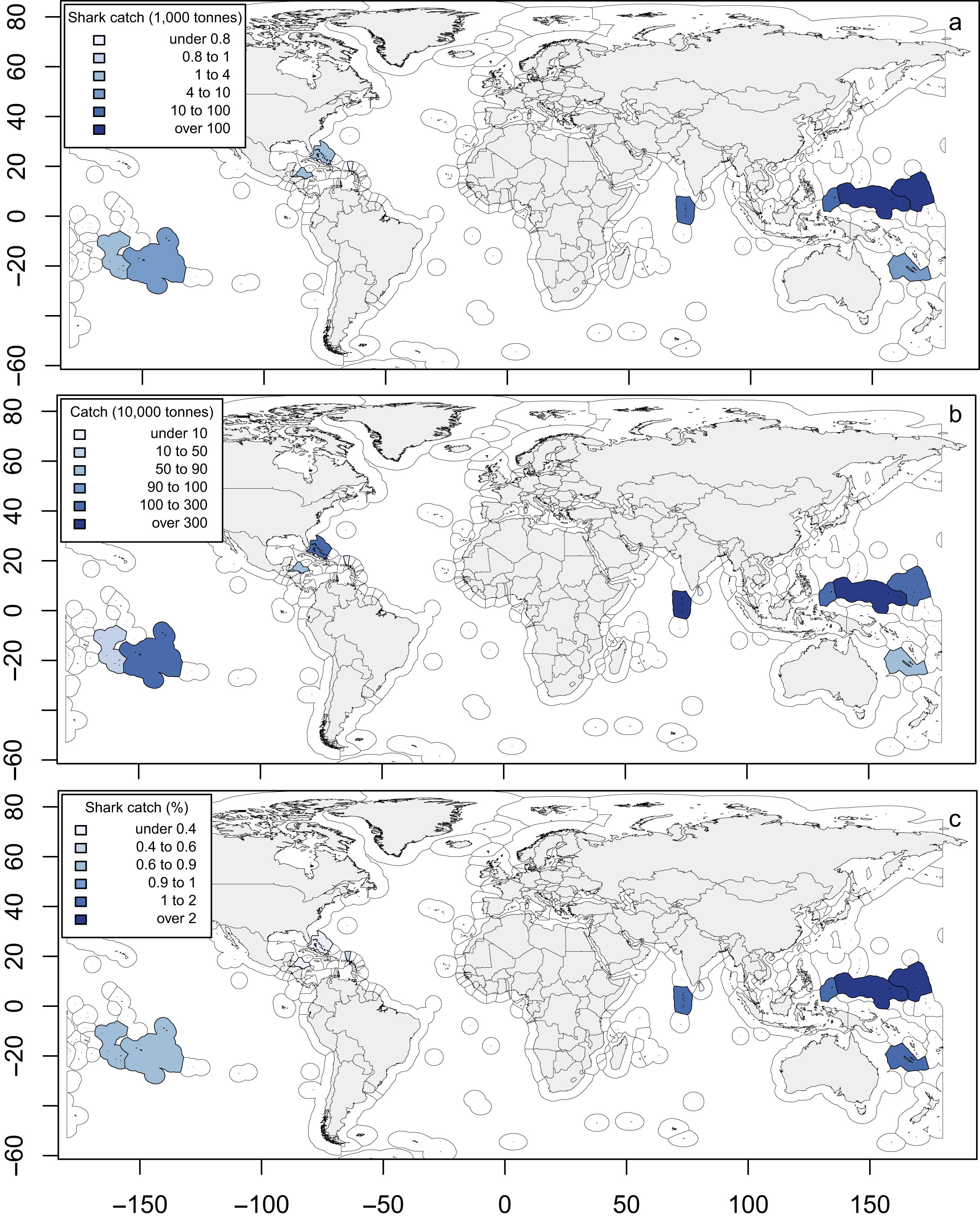 Review of Shark Sanctuary Policies
Describes what "Shark Sanctuaries" are, and are not, looking at the details of policies implemented and historic shark catches to understand the potential impact to shark populations and their markets, and recommends program evaluation. There appears a need to address bycatch within shark sanctuary regulations, and to collect baseline data that can be used to monitor sanctuary effectiveness. VIEW PAPER
Global evaluation of Shark Sanctuaries using Divers' Observations.
Shark Sanctuaries, as seen through the lens of local scuba diving experts, may be a helpful conservation tool but likely not sufficient in isolation. There is urgent need for higher-resolution data on shark abundance, incidental catch, and markets to direct priority conservation needs and optimize the conservation benefits of existing and future shark sanctuaries. VIEW PAPER
Global status & human use patterns of Manta Rays
The global community of expert scuba divers were recruited to provide data on manta ray populations, the value of ecotourism, and manta rays being fished or in markets. We found that mantas were being fished and marketed, without being reported - often adjacent to areas with valued ecotourism. This suggested that international trade was threatening these gentle giants, and supported listing by CITES in 2013. VIEW PAPER
103 million sharks killed each year - threatens many
With our colleagues at many universities, we found that 103 million sharks are still killed each year, despite improved laws, policies, and education. This is largely due to bycatch - sharks unintentionally caught while fishing other species, like tuna. Importantly, this mortality rate exceeds reproductive rates, meaning that populations will continue to decline. Following from this work, five sharks species were listed by CITES in 2013. VIEW PAPER
Citizen Science in the Guide to Best Practices for diving with Sharks
Chapter 3 is about "Getting Involved in Research", and synthesizes the many ways that ocean explorers, especially scuba divers and leaders of the scuba diving industry, can get involved in shark citizen science. There are many examples of how eOceans diver data have been used. VIEW GUIDE
The Role of the Tourism Industry in Shark Conservation
In the book "Sharks: Conservation, Governance and Management" Chapter 8 is devoted to the role of the Tourism Industry, which can help by generating data and influencing scientific direction, and also by supporting research by allowing scientists access to boats and other logistics. VIEW CHAPTER